Dedicated Server Plans
Dedicated server plans are as follows;

BASIC PLAN
Intel Xeon E3-1240 | 4c/8t
32GB Memory
SoftRaid 2x1TB HDD
10 IPv4 Free
250 Mbps
Turkey Location
STANDART PLAN
Intel Xeon L5520 | 4c/8t
24GB Memory
SoftRaid 1000GB HDD
10 IPv4 Free
250 Mbps
Turkey Location
PROFESSIONAL PLAN
2 X Intel Xeon X5675 | 6c/12t
32GB Memory
SoftRaid 2x1TB HDD
10 IPv4 Free
250 Mbps
Turkey Location
Welcome to ServerCenter Company
Alternative Hosting Solutions For All Your Needs!
ServerCenter started on January 2018. Our primary services; Dedicated Servers and Virtual Private Servers.

ServerCenter, which provides services through its own equipment, also works jointly with many data centers abroad.
In short, Servercenter is a company that shapes and broadens its service portfolio according to customer requirements.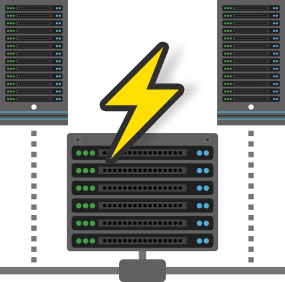 ServerCenter Guarantees
Our services which we provided to all our customers.


Enterprise HDD Servers
Enterprise hdd servers; Our HDD Servers provides speed,quality and security.

Cloud Technology
Super-Scalable & Secure Cloud platform allowing each hosted package to have own private resources and isolated file system for improved security. Our Cloud allows for instant memory & CPU power upgrades, as well as fail over capabilities.

Money-Back Guarantee
If you are not satisfied our services, we will return your money within 30 days.

24/7 Ticket Support
Any problems? Do not hesitate to reach us. You can submit a ticket at any time. We will return you ASAP.