Virtual Servers Plans
VPS Plans are as follows;

Operating Systems
You can choose one of these operating systems like; Ubuntu, Fedora, CentOS, Debian etc...




Manage your server!
With these options below, you can fully manage your VPS.
Change hostname
Set reverse dns
Change root password
API access
Change VNC/console password
Manage backups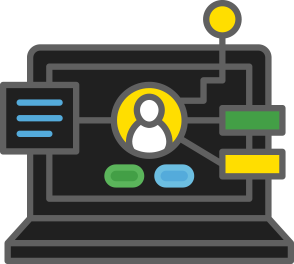 ServerCenter Guarantees
Our services which we provided to all our customers.


Flexible Software
With single click, you can install which OS you want.
Our servers support to these operating systems:
Ubuntu,Fedora,CentOS,Debian.

Advanced Functionality
You can easily monitor your server instant usages with graphical forms.

Powerful Hardware
We use Intel XEON processors on our servers.
With power of XEON, you benefit speed,performance and quality.
24/7 Support
Any problems? Do not hesitate to reach us. You can submit a ticket at any time. We will return you ASAP.

Backups
With single click, you can backup all your data and can download it easily.

%99.9 Uptime Guarantee
We provide you with a 99.9% uptime guarantee which covers the availability of our servers, as well as all network components in all of our data centers.